Last2Ticket celebrates Portugal Day at the Embassy of Portugal in Thailand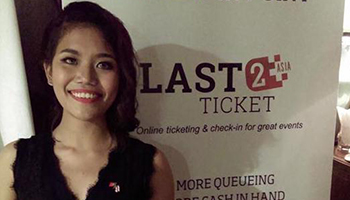 Last2Ticket participated this year in the celebrations of Portugal Day at the Embassy of Portugal in Bangkok, Thailand, represented by Last2Ticket Asia Managing Partner Soreasmey Ke Bin.

In a celebration of the Nation, its Culture and its Communities, the Ambassador of Portugal, the Honourable Mr Francisco Vaz Patto welcomed Portuguese and local representatives at the Portuguese Residence, for an event truly representative of the intercultural spirit and globalization the Portuguese fostered during the discoveries.

Like sailors from the sixteen hundred's, so we have departed East looking for new territories to discover! Based in Phnom Penh, Cambodia, Last2Ticket Asia is exploring opportunities in the South East Asian market and Thailand is the next natural step for the operation.