Last2Ticket is Ready2Go to the US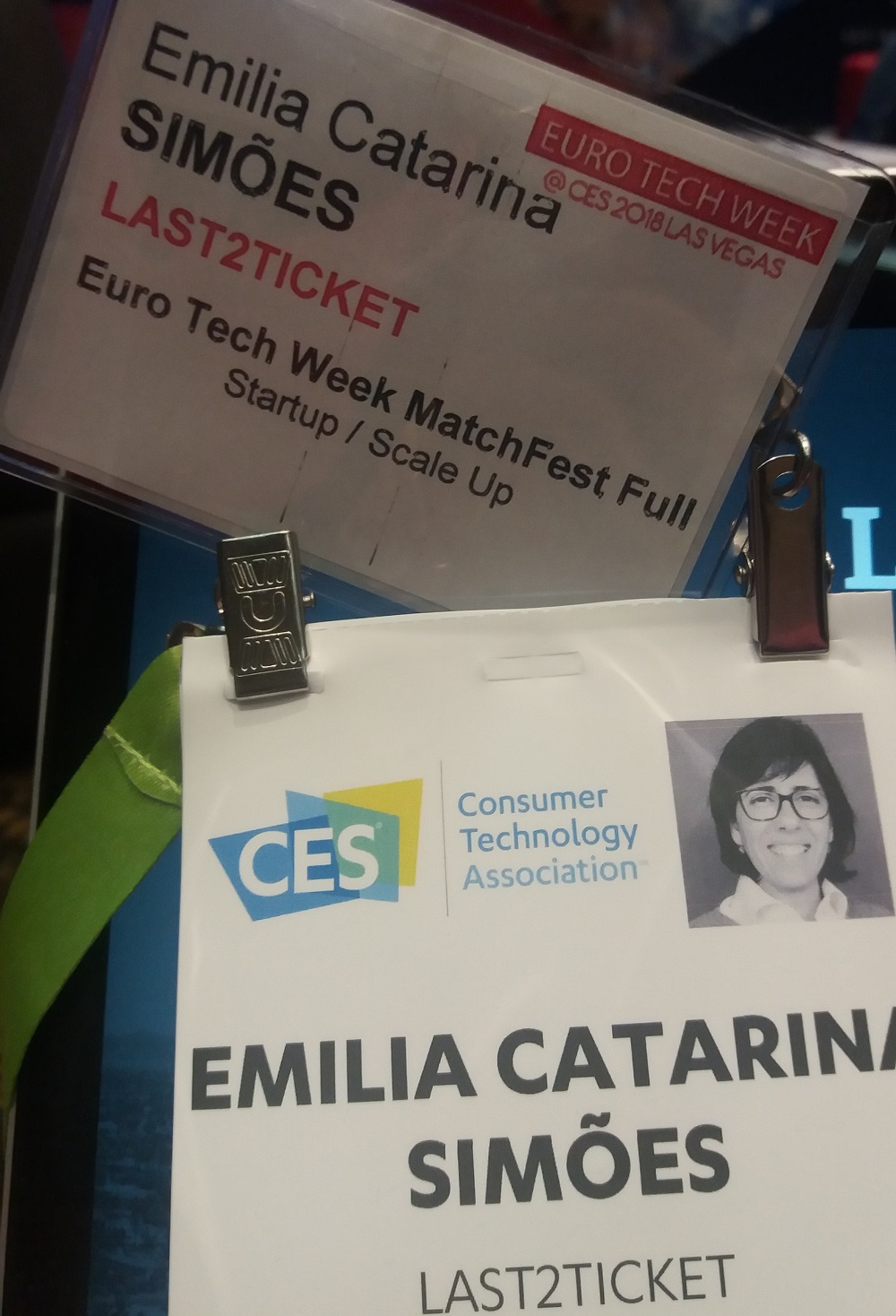 Last2Ticket participated in January this year in CES'18, Las Vegas, US with the support from the pilot program Ready2Go.
Part of the Euro Tech Week, Last2Ticket participated in the European pitch awards and Matchfest, a B2B matchmaking event where European companies had the opportunity to evaluate potential collaborations with international visitors and exhibitors at CES, as well as present the solution and company to investors.
Emília Catarina Simões, Last2Ticket CEO described the participation: "It was amazing sharing the stage alongside international companies at this technology showcase. CES and Vegas is a place where you can feel that your "American dream" can come true!"
Aimed at supporting European SMEs to internationalise, Ready2Go program is funded by the European Commission and the European Agency for Small and Medium Sized Enterprises (EASME) and has the US as one of the 5 target countries.
This participation reflects the company's ambition to expand internationally, and the drive to make the US market part of that plan. "We made many relevant business contacts and tested our degree of preparation to enter this demanding market." said Emília Catarina Simões reflecting on the results of Last2Ticket's participation.